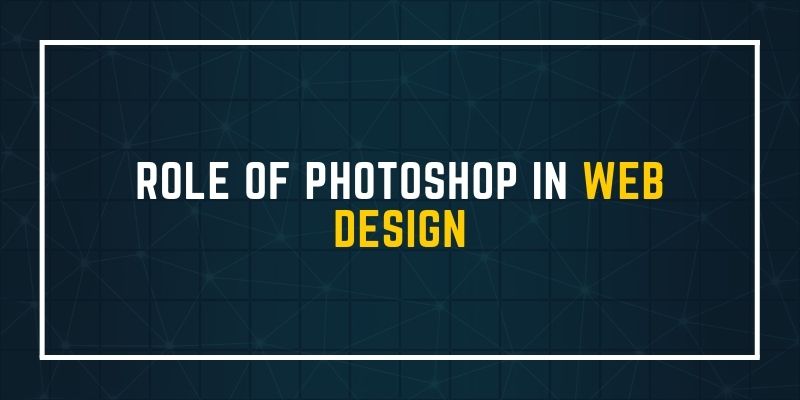 Photoshop produces it for both Windows and macOS. It enables users to create new photos and images and improve existing ones.
Since its initial release in 1990, Adobe Photoshop has become the graphics design software of choice for digital artists and web designers. If you desire to become a web designer, fetch with Web Designing Course in Chennai.
Even though many tools are available today for web designers, and many are easier to use, none of the tools available today can compare to Photoshop in terms of its versatility and ability to serve as a one-stop-shop. 
Let's talk about why photoshop for web design. 
Logo Design 
The symbol, graphics mark, or emblem of an organization is known as its logo, and it is used to identify the organization's products, services, brand, or property.
A company's logo needs to have an appealing appearance. In most cases, individuals have no trouble remembering a logo and can instantly recognize the brand it represents. It contributes to the formation of a mental image in the customer. 
Photoshop is highly recommended for anyone interested in designing attractive logos. Experimenting with different colors, shapes, and typography is beneficial for web designers. When it comes to creating logos, no other program offers as much versatility and choice as Photoshop does. 
Banner Design Of A Website 
As soon as a user enters a website, the banners are the first visual element they take in. 
A website can immediately grab a user's attention and become more noticeable to them by including an attractively designed banner on the page. There is a good chance that you are losing users because your banner lacks any life or personality.
The typical reader is similar to a child of 12 years old in that they are more interested in color, imagery, and shapes that are easy to read than they are in straightforward lines of text. 
We were able to create visually appealing banners with the help of Photoshop. You can edit images however you see fit, make color adjustments, add, remove, or rearrange elements of the banner, and cut the banner into a variety of shapes and sizes.
Because Photoshop is a raster graphics editor, you can use pictures that you took with your camera to make a stunningly designed banner using Photoshop. 
Students can take up Web Designing Course Online. It will teach the role of web design in photoshop in detail and also Web Design and Digital Marketing.
Developing Website Designs That Are Pixel Perfect
When designing a website, every element, right down to the pixel level, needs to be considered, when you want something to have a fantastic appearance, every pixel counts.
An unbalanced line will immediately cause users to lose their focus and become uninterested in what they are looking at, making alignment, spaces, and lines extremely important in the design process. Using a grid and guides can assist in preserving the design's sense of harmony. Clients look for "pixel-perfect" work to measure how perfect it is. 
Conclusion:
Here we detailed the role of photoshop in web design. We hope this content is helpful for web designers. Get into FITA Academy for the top-end Web Designing Course in Coimbatore to get additional training. Experienced web designers offer these courses.