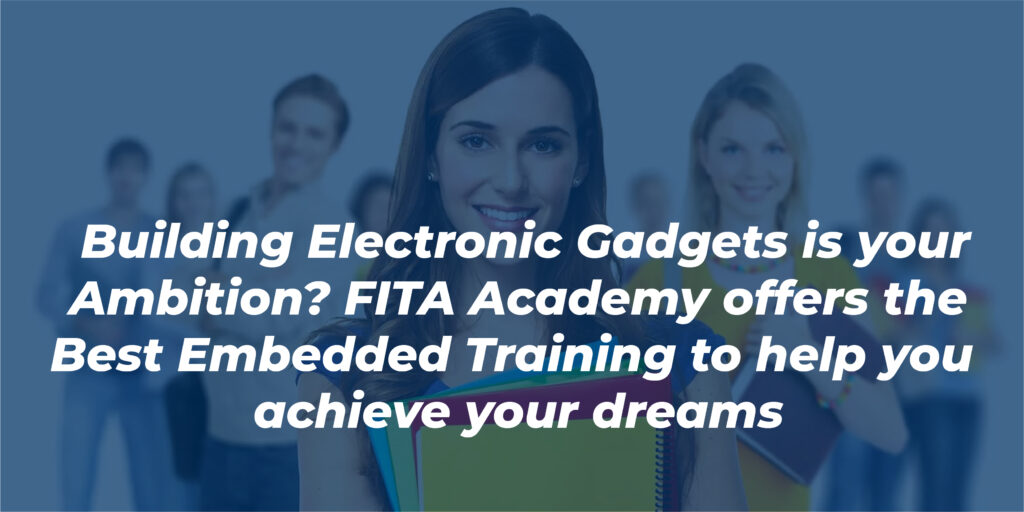 Looking for Best Embedded Training in Chennai with placements??
FITA Academy offers you the best practical oriented training on design, programming, Hardware assembling and real time project implementation in embedded system.
An Embedded system is an automated system which is very well executed by a combination of software and hardware. This is not a computer but similar to it, perform actions through processor and software. The mishmash of Electrical and Mechanical components can be implemented in Robotics, Electrical & Power Electronics Engineering, wireless Communication, Tele communication, Instrumentation Engineering, Mechatronics and so on. Where ever we use the circuit blend, Embedded System plays a vital role. This hardware and software permutation is to perform the actions much more reliably.
The embedded System is not meant for general purpose application, also is dedicated to single application. The best examples are Consumer Electronics products like mobile Phones, Digital Camera, Global Position System receivers and so on.
FITA Academy – No.1 Embedded Training in Chennai:
Learning an evergreen technology makes your career to be rich one. Embedded Training in Chennai will give you a wider vision on all recent technologies related with EEE, ECE, E&I, ROBOTICS, MECHTRONICS & So on.
FITA Academy – Home for more hand on experiment. The sessions are held with limited number of students, to pay each and every attention. The training session is handled by Embedded Troupers with more than 10+ experience in Top MNC Companies. Student's profiles are framed by our trainer according to the placement needs. We prepare the session timings according to the student's convenience. We work on Week days as well as in weekends.
Benefits:
• More & More Practical Exposure
• Explanation with real time Kit in hands
• Project Development at the end of every Course
Embedded Training at FITA Academy will enrich your skill to develop a new Application and a product in an innovative way. We are in the heart of the embedded Zone in Chennai (T-Nagar & Velachery).
We Make Things Happen!!